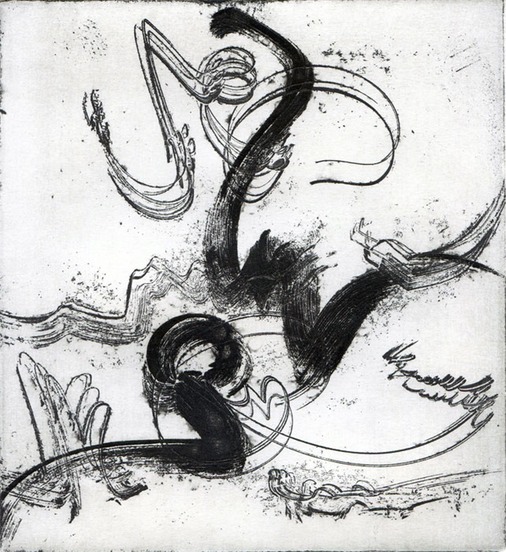 Electro-etching course at the Fine Arts School, Sevilla University
From 15th to 19th June 2015.
The course is aimed at to the Art School's teachers from Sevilla University. It will be the first University in Spain that will include and offer the electro-etching programme to students. It will set up several electro-etching units to etch copper and zinc plates. The technicians of the workshop will be trained in the safety rules and how to keeping up the units.
Introduction    

Electro-etching is a technique discovered in the nineteenth century, recently re-discovered as a non-toxic printmaking alternative. It offers one of the most healthy and interesting methods for etching copper, zinc, and iron plates.
Among other advantages, the electro-etching process does not generate toxic gases, nor does it produce wastes on the metal during etching. The mordant does not exhausted by successive bites and it does not undercut the metal under the varnish. It completely eliminates the use of harmful spray resin or asphalt for aquatints. With these and other advantages electro-etching minimizes risks to the printmakers and the environment.
Program
History of electro-etching
• The discovery of galvanism and electrolysis
• Electrolysis in modern etching
Principles of electrolysis and electro-etching
The electro-etching workshop
• The electro-etching unit
• Preparing the electrolyte
• Voltage, amperage and bite times
Electro-etching on copper and zinc plates
• Preparing and degreasing the plate
• Electro-etching lines on hard ground
• Tonal effect with electrotint of open bite
• Graphite intaglio ink, hard and soft ground, tonal effect.
Passive electro-etching of a zinc plate without electricity
Semi-dry electro-etching process
Galvanising
• Galvanised tonal effects
• Galvanised relief lines
• Mezzotint on a galvanised plate
• Galvanography
Safety rules
Advantages and disadvantages of electro-etching
More information of a previous course at the Fine Arts School, Sevilla University. 2013.