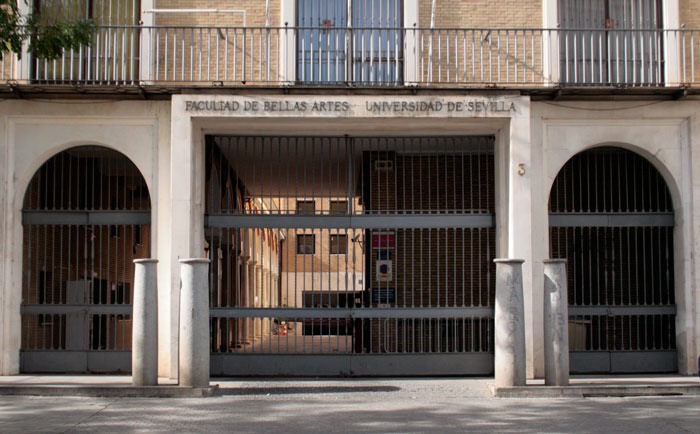 Electro-etching course II. Set up the electro-etching unit. Further explore the technique. Galvanization
Fine Arts School, Sevilla University. From 15th to 19th, June 2015.
The course developed for teachers from the Fine Art School, Sevilla University, also included and offered the electro-etching program to students. It is the first University in Spain to teach these processes.
We began by setting up the electro-etching units to work with copper and zinc plates.
A forty-hour intensive course exposed students to a large repertoire of electrolytic processes. Some teachers attending the course had not previously been trained in electro-etching and they were instructed in the basic processes. Other teachers, already initiated in other workshops I taught and in the previous course I delivered in this school in 2013, refreshed and expanded their practices in semi-dry electro-etching process and different techniques of galvanizing applied to the graphic arts. It was also very interesting that some sculpture teachers assisted with the course. They could see how these processes can provide resources for sculptors.
We also had the opportunity to continue experimenting with photo-etching on copper plate using electro-etching to subsequently bite the plate, thanks to the collaboration of Rita del Rio and Gema Climent, teachers from the Art School.
Workshop technicians also received training on the safety and preservation of the electro-etching units.
Pictures from the workshop and etchings